UpStart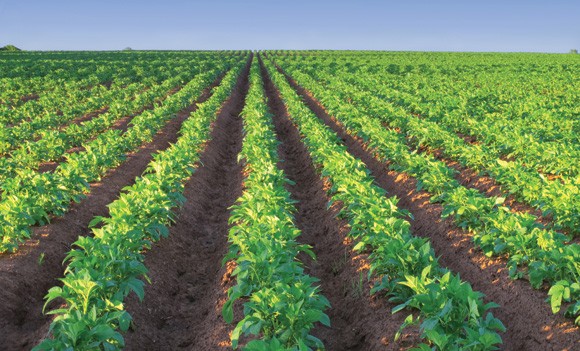 For better root enhancement and crop disease resistance.
UpStart provides calcium to the root early on to aid in the prevention of diseases, enabling better development of the plant root. UpStart includes the controlled release of amine nitrogen, the form that encourages root growth, instead of vegetative growth found with other N sources. It improves uptake of phosphorous and cations – potassium, calcium, magnesium and zinc – and is 400 times more soluble than gypsum.
UpStart can be applied as a hiller amendment to provide additional nutrient placement,  increase soil biological activity, and improve soil structure in potato crops.
Unique chemistry to affect plant development
Critical micronutrients for early plant growth
Amine chemistry to improve early root growth
Factors to maintain hormonal balance in young plants
Specific amino acids and enzymes that ramp up plant metabolism, resulting in controlled root development and increased seedling vigour
Set the stage for higher yield potential with Upstart
Growth Program
Need a better picture? View our example growth program for potato crops.
Realize the advantage of better root enhancement with UpStart. Find your local Rep – and join the growing list of CanGrow success stories.
Download Brochure