On-farm experience to deliver science-based solutions
CanGrow Team
The CanGrow team combines in-depth understanding of crop physiology and soil performance, excellent problem-solving skills and on-farm experience to deliver science-based solutions that work.
At CanGrow, we are the answer people. We take a proactive approach to our business from crop health to logistics, formulation and production, both in and beyond agriculture. Our team uses extensive knowledge of crop physiology, health and soil performance as well as on-farm experience to add value to our customers' operations.
It takes a true team to help deliver CanGrow products and services to our customers everyday. Whether you're in a truck, the yard, or the office, everyone on the CanGrow team is dedicated to ensuring our customers have a great experience in working with our company.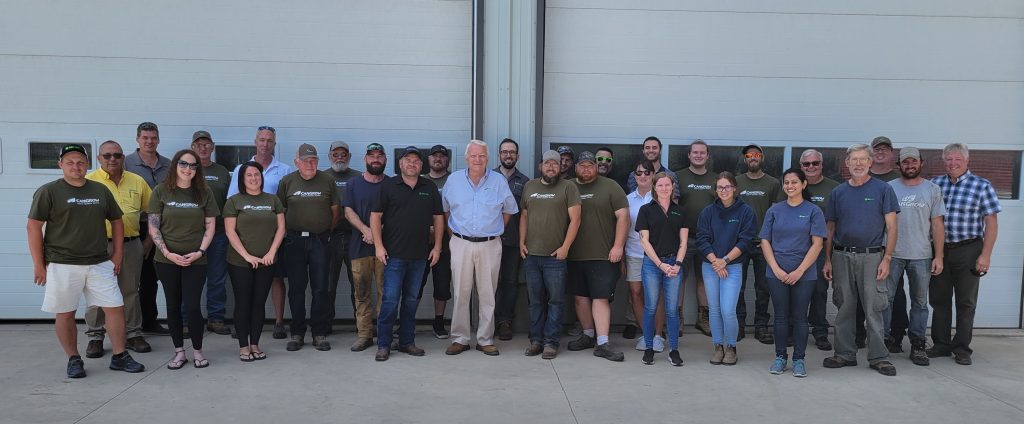 THE TEAM AT CANGROW CROP SOLUTIONS WILL HELP YOU GET THE MOST OUT OF YOUR CROP!
Sustainability
Environmental responsibility and giving back
At CanGrow we care about the environment, agriculture and our communities. We believe in being environmentally responsible by providing plants only what they need, when they need it.
CanGrow gives back to the industries we serve and the rural communities where we live and work through volunteering, sponsorships, participation in associations and other contributions to worthy causes.

Geoff Bedard

Shawn Brenneman
Director of Commercial Growth & Strategy

Shawn Brenneman
Director of Commercial Growth & Strategy
Director of Commercial Growth & Strategy Eastern Canada, CCA-ON, 4R NMS
shawn@cangrow.com

John Fisher
CanGrow is expanding our Sales Network! We are looking for full or part-time Farm Representatives to support and promote CanGrow's products and services across Canada and the U.S. Excellent opportunity that would complement an established on-farm seed or other business. Contact shawn@cangrow.com for more details.
Service
You can count on CanGrow
Based in South-Western Ontario, we deliver solutions for growers throughout Canada and the Northern U.S.  We pride ourselves on developing long-term working relationships and making fluid decisions easy. You can count on CanGrow to provide a fluid solution designed to meet your needs, your crops needs and to deliver it when required.